Hi there, I am looking for diagrams for a Mikuni 38mm carb and a workshop manual for my Yamaha IT250 - can you help, would really appreciate it - Thanks {Kevin, US via Facebook - Yamaha IT250}
The
Yamaha IT250
was in production for a few years, 1977 up to 1983. The carburetor changed a bit during those years. The
diagram
below is from the microfiche card of the 1983 IT250.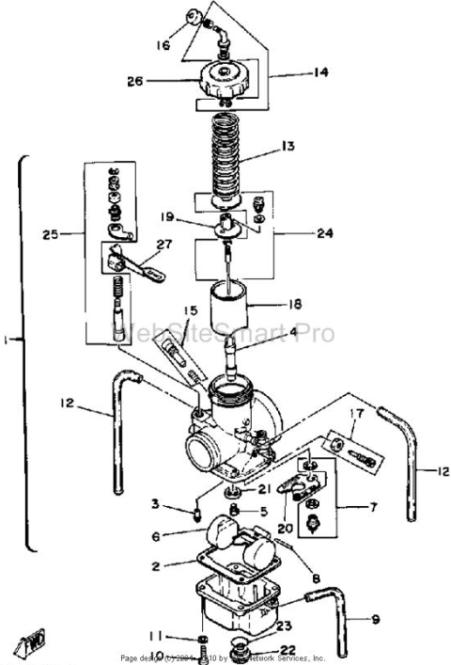 Online retailers that sell OEM parts usually have good, legible carb fiche cards. Try the OEM Parts Finder at Cycle-Parts.com for the earlier years.

For more Mikuni carb diagrams you can also visit Motorcycle Carbs.com. They have exploded views of many different carburetors.


We do not have a
manual
for your bike but Torrent Downloads has a few listed. The Sponsored Results section takes you to idownloadunlimited.com which requires a 3 year membership for around $37.
Torrent Search Yamaha IT250 Manual
.
You can also try
Yamaha Manuals.com
to see if they have a free one.