Yamaha YZ80 Wiring Diagrams
Use Ctrl+F to search for the bike you need or just scroll down through the YZ80 wiring diagrams. They are listed with the oldest dirt bike first (top of page), newer bikes are below.


2001 Yamaha YZ80 (YZ80N1)
Yamaha Mode Code YZ80
Electrical Components
1. Engine Stop Button
2. Ignition Coil
3. CDI Unit
4. CDI Magneto
5. Spark Plug


Wire Color Code
B ......Black
Br .....Brown
O ......Orange
B/W ....Black/White
W/G ....White/Green
W/R ....White/Red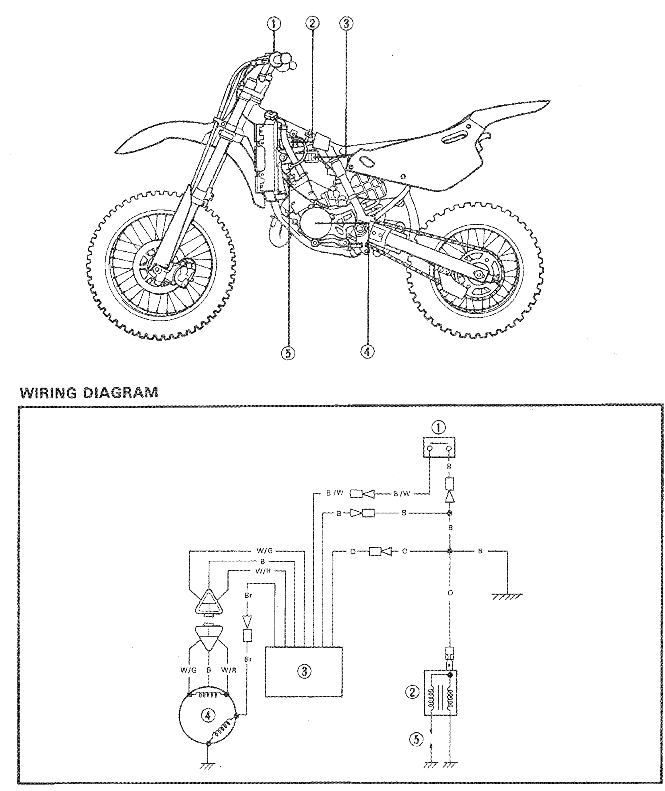 Use the eBay widget below to search for YZ80 parts.


---
Back to Yamaha Wiring Diagrams

Yamaha Photos

Weeks Motorcycle Home