I just purchased a new front brake cable and am trying to put it on my bike. While the cable was designed to work on my model bike, it doesn't appear to go through a little holder loop that is positioned about 4 inches lateral to the actual brake lever. Any suggestions? {Samantha, MT - 1970 Honda Trail CT90 K2}
I believe the
little holder loop
you mention is properly called the
front brake cable clip
. It is
number 11
in the parts diagram below.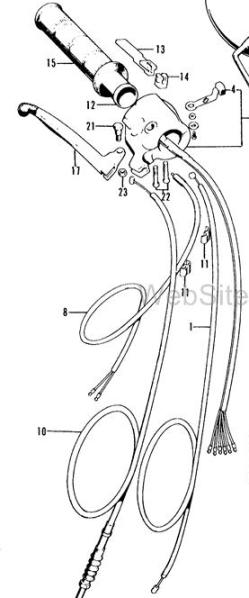 It is 2 pieces that snap together. Old plastic gets brittle so it might break when you try to separate them to snap it around the new cable.

It is not necessary for riding your CT90. It just holds the cables neatly. There were originally 3 cable clips. They keep the cables from flapping when you ride.